Historical business intelligence trends show that it is a rapidly growing field that is changing the way businesses operate across all industries. Global BI spending is expected to reach $39.35 billion by 2027 due to the increasing need for real-time decision-making and the high adoption of open source cloud platforms. BI as a Service (BIaaS) offers the full benefits of end-to-end BI solutions with the convenience of cloud deployment. By adopting BI and integrating it into their strategies, tactics, and operations, businesses can get the most out of their data and reap numerous benefits, including faster analysis, intuitive dashboards, increased organizational efficiency, data-driven business decisions, improved customer experience, improved employee satisfaction, trusted and governed data, and increased competitive advantage.
There are several key BI trends that are shaping the industry and the way that organizations use data to inform their decision-making. Here are a few examples:
Cloud-based BI: Many organizations are moving to cloud-based BI platforms, which offer flexibility, scalability, and cost savings compared to traditional on-premises BI solutions.
Artificial intelligence and machine learning: BI professionals are increasingly using artificial intelligence (AI) and machine learning techniques to analyze and make sense of large and complex datasets.
Big data: The volume and variety of data being generated by organizations is increasing, and BI professionals are using big data technologies, such as Hadoop, to process and analyze this data.
Self-service BI: Organizations are shifting towards self-service BI tools that allow non-technical users to access, analyze, and visualize data without the need for IT support.
Data storytelling: BI professionals are using data visualization and presentation techniques to communicate complex data insights in a clear and compelling way.
Data visualization: The use of data visualization tools and techniques to present data in a visually appealing and easy-to-understand way is becoming increasingly important in BI.
Mobile BI: The increasing use of mobile devices for business purposes is driving the development of BI tools and platforms that are optimized for mobile use.
By staying up to date with these and other industry trends, Business Intelligence professionals can better serve the needs of their organizations and help them to make data-driven decisions.
Even though the data generation and storage capacity is extensive and wide, especially with modern cloud based architectures, there's a data value gap that arises between the crucial importance of using data and the availability of necessary resources to extract value out of it. Adding to that is the ever-present lack of sufficient data skills amongst current employees and even industry leaders that would allow businesses to rely more on analytical ventures using the data already retained by the businesses.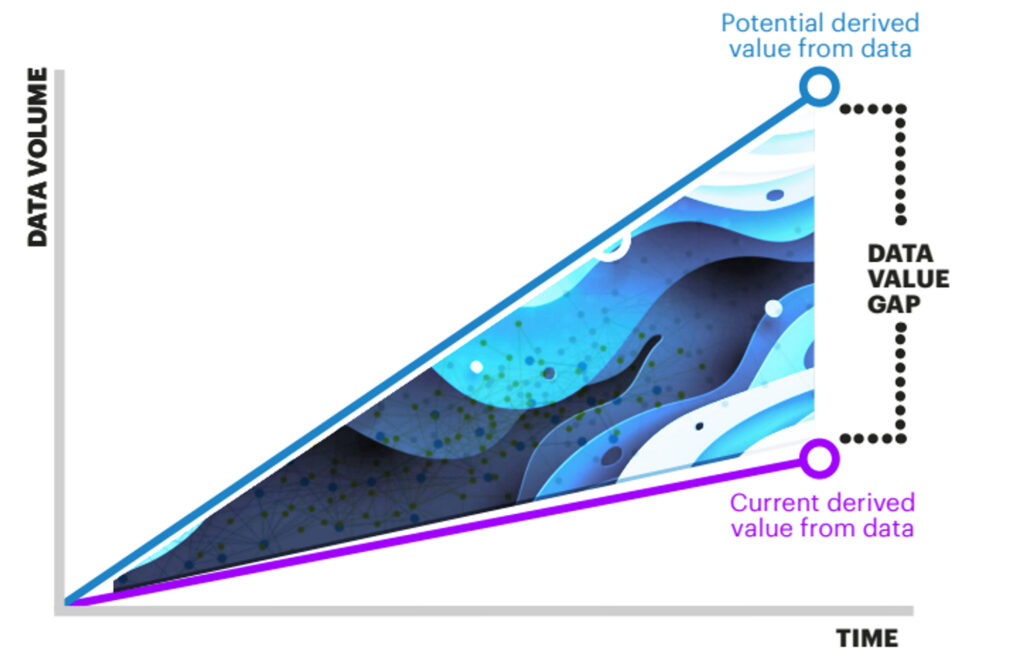 BI market leaders
BI trends are almost always driven by the requirements of the industry and the vendors that support these innovations. There are several major players in the BI market, each with their own strengths and offerings. Some of the biggest BI market leaders include:
These companies are considered the market leaders in BI, with a strong presence in the market and a wide range of customers. However, the BI market is constantly evolving, new players are emerging and some players are losing their market share. It's important to note that the best solution for your company depends on your specific business needs and budget.